Regular price
Sale price
$29.99
Unit price
per
Sale
Sold out
Shaded pond water naturally stays clearer than pond water in full sun. If your pond does not have significant surface plant coverage use TintMAX in the hot summer months to shade the pond.


Standard Application
Apply to an area of the pond with the most water flow. Add 30ml for every 3785L. Shake well before use.

 




For persistent problem


Complete a 20% water change and re-apply until the desired and re-apply until the desired colour is achieved. 



FEATURES
• E
NHANCES THE APPEARANCE OF PONDS & WATER FEATURES
• INHIBITS PHOTOSYNTHESIS TO DISCOURAGE PLANT GROWTH


TO CALCULATE APPROXIMATE POND CAPACITY
Length (M) X Width (M) X Average Depth.
(Measurements in Metres X 1000 For Litres)
Share
View full details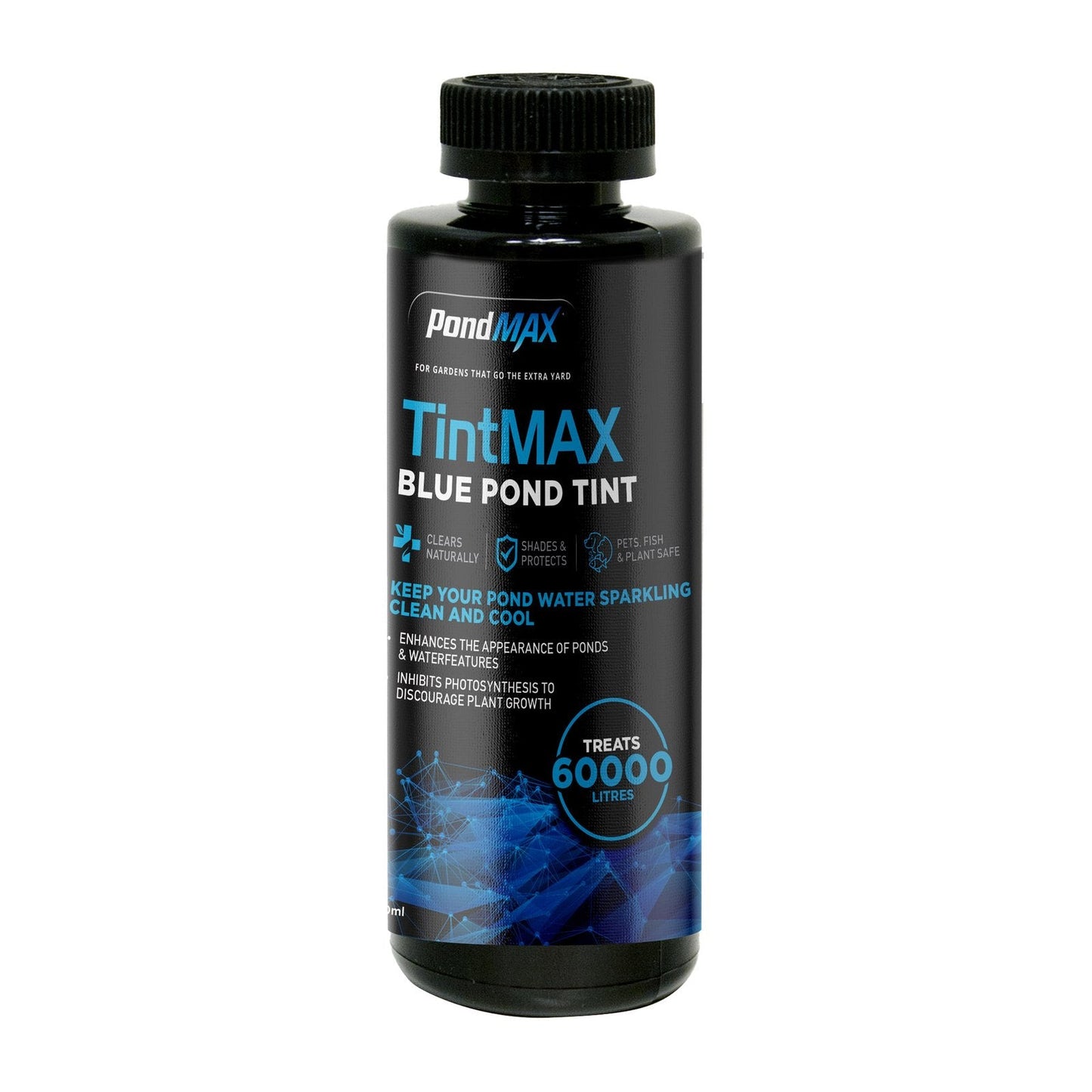 Please allow at least 1 week processing time.
If your order is time sensitive, please contact us.
(03) 9317 7924 or info@fountainsgalore.com.au