Regular price
Sale price
$1,094.50
Unit price
per
Sale
Sold out
Our ready to install "KAI" Water Feature is made of light Fiber-Concrete which is suitable for both indoor & outdoor use.  The bowl is both waterproof & frost resistant!!  
The "KAI" water feature uses recycled water which is pumped from the bowl up into the spout & recycled back into the bowl.  This feature comes in three (3) different sizes & you have two (2) different bowl colour options "Black" or "Cement" to suit personal preference.  The "KAI" arrives at your door ready to install (access to a power-point is the only requirement), making it a hassle free feature!
A perfect effect of "Feng Shui" comes to mind with our "KAI" feature as it creates a calm and mellow environment, allowing you to achieve ultimate tranquillity.  As mentioned above, it is also suitable for both indoor & outdoor locations. With its simple yet timeless design and serene peaceful sound this feature will provide instant appeal to your home or business/office.  You also have the added option of having the powder-coated spout finished in almost any colour to match your decor.  With the addition of LED lighting in the bowl (added cost) it also creates a soothing ambience at night, making this a minimalist, yet gorgeous feature.  
If the cord being visible isn't your style (as per supplied images), for an additional cost, we can make alterations to the bowl so that the cord passes through the actual bowl itself therefore eliminating this issue.  However if you do choose this option, we do advise that it will void your 2-yr pump warranty due to us having to make alterations to both the bowl & the pump.
*This product ships 8-10 weeks from ordering.*
Dimensions:
Medium:
Spout & Bowl together - 600mm (H) x 850mm (W) x 950mm (D) with the Bowl - 260mm (H)

Large:
Spout & Bowl together - 700mm (H) x 1100mm (W) x 1180mm (D) with the Bowl - 310mm (H)

Share
View full details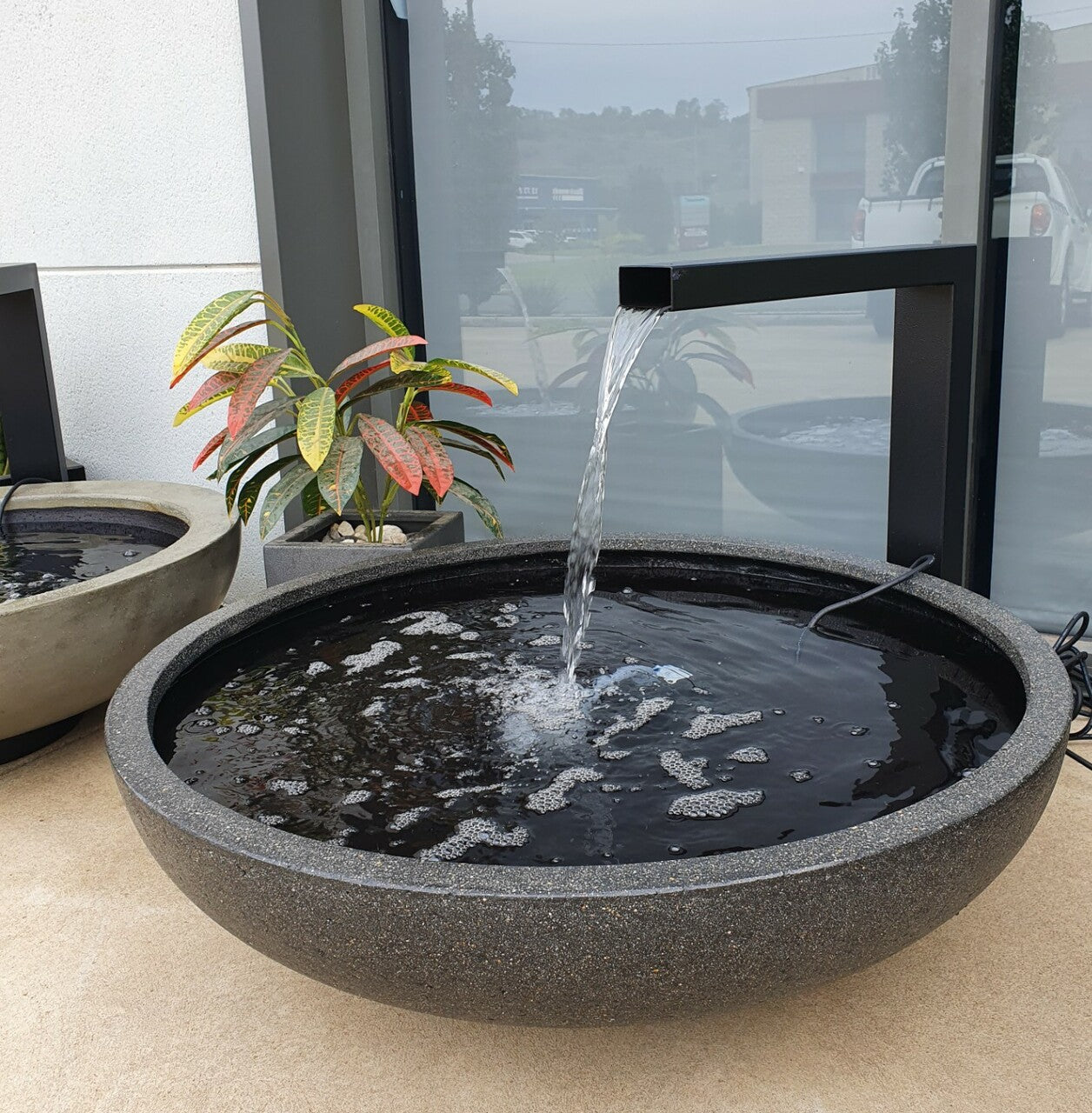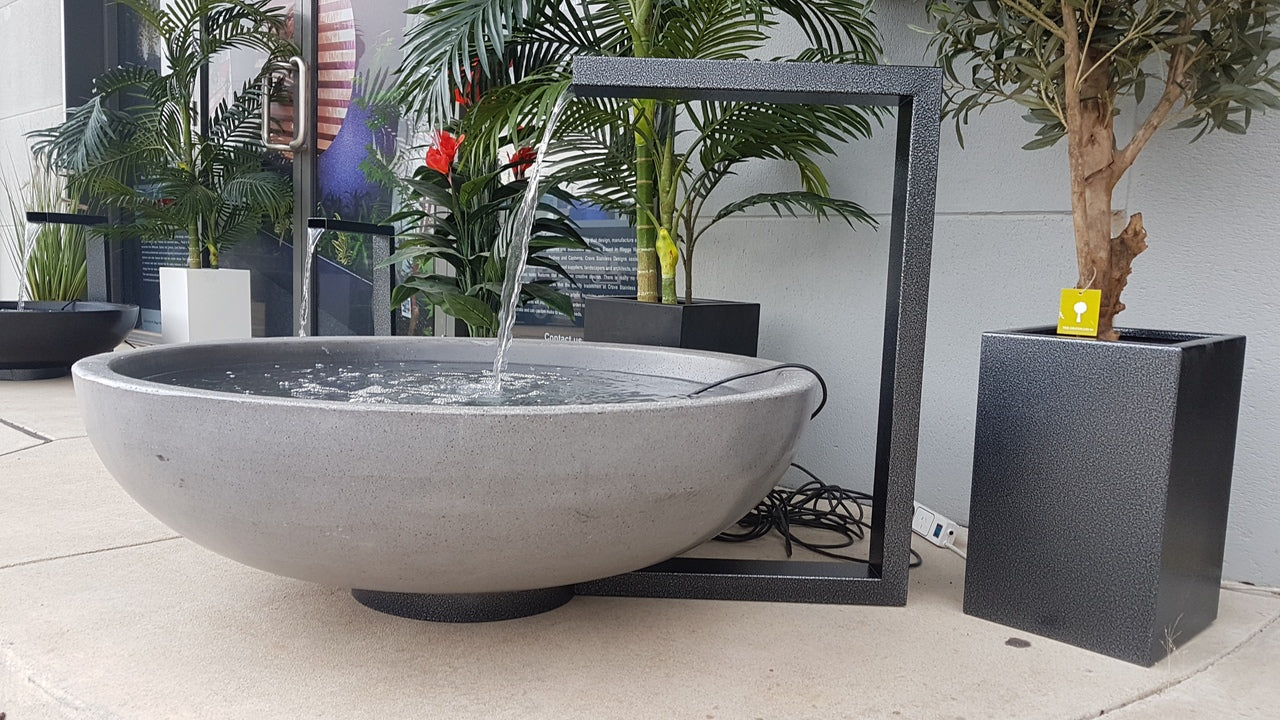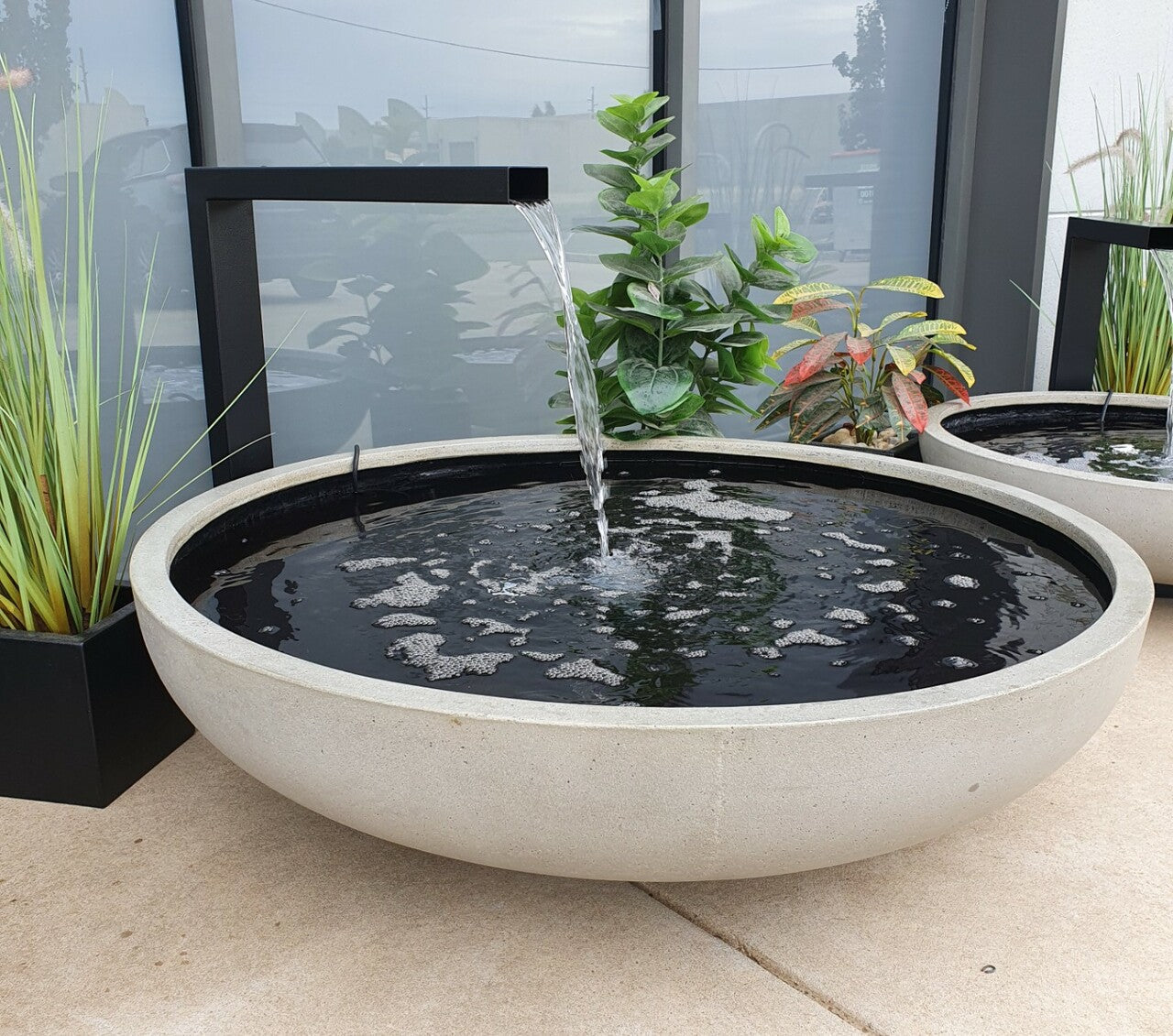 Please allow at least 1 week processing time.
If your order is time sensitive, please contact us.
(03) 9317 7924 or info@fountainsgalore.com.au